Fallen Rock Minor Hockey Association is proud to host the 6th Annual "Filane's Classic Mixed Softball Tournament" the weekend of July 13-15, 2018! SCHEDULE
"The Classic" is an Open Mixed Softball tournament featuring 6 Men and 4 Women on the field at a time. In addition to the fun-filled weekend of Baseball at the Schreiber field, there will also be a BEER GARDENS all weekend at the field and a DANCE Saturday night!
Local and Out-of-Town Teams are encouraged! Registration is $500 per Team, with CASH as well as OTHER GREAT PRIZES up for grabs!
To register a team please contact Mario Filane @ 807-823-1080, by email marbar19@hotmail.com, or by messaging "Mario Filane Filgiomeni" here on Facebook! Facebook events page

2017 WRAP UP
What a weekend!!! Another Filane's Classic is in the books on this Championship Sunday night, and a big CONGRATULATIONS goes out to our 3 Champions in the A, B and C divisions.
The Plumbers take home the Classic Cup with the A championship win over the Sluggers.
The Crossover Video Blue Jays take home the B Championship with a win over the Jagerbombers.
And the Pisscutters are the C Champions with a win over East Mound and Down!!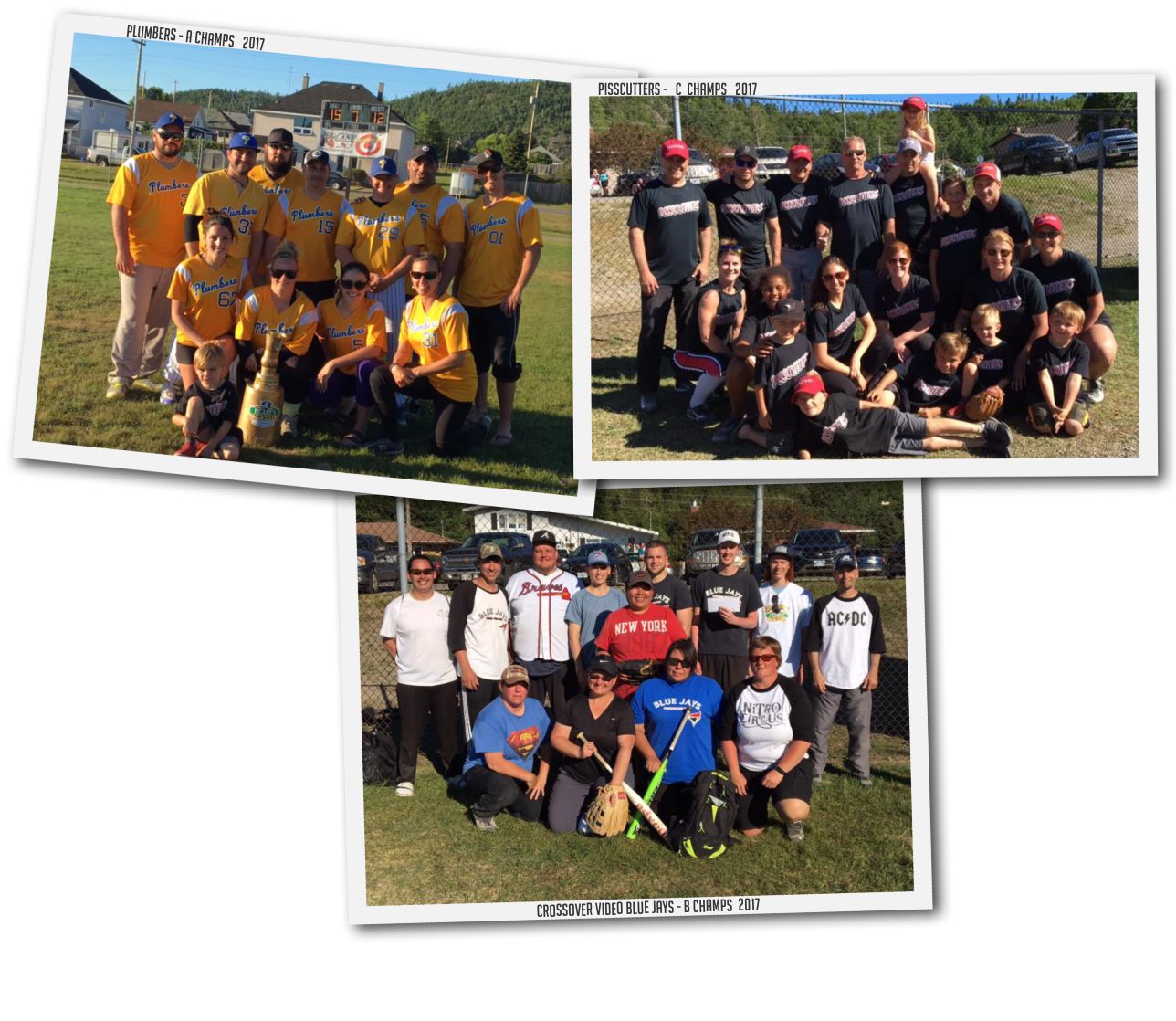 **MORE photos to be uploaded soon**
Congrats to our winners of the 2016 Heritage Days Classic
Warming up for a big day at the Classic (2016)
Getting the field ready after Day #2 of the Classic
Pictures from the 2015 Classic
Video - 2015 Classic plays a game in Terrace Bay
Video - Having Fun with the returning Champs the Plumbers (2015)
Video - Slideshow of pics from 2013 Classic