It was at the Boxing Ontario Hall of Fame Pan Am Celebration Gala that I met Bernie Guindon. We were both getting honoured for our participation in the Pan American Games. I went to the 1995 Pan American Games in Mar del Plata, Argentina and the 1999 Pan Am Games in Winnipeg. Bernie went to the 1971 Pan Am Games and captured a Bronze medal for Canada in Cali, Colombia.
Bernie was a soft spoken man that night, as well as the best dressed out of all of us. He was having a blast with myself and the rest of the boxing honourees as stories were being told about our glory days in the sport of boxing. Bernie seemed genuinely impressed with all the credentials and accomplishments of the younger boxers that he was meeting for the first time. We were also honoured to have met Bernie as he was a legend in the Boxing world we were all apart of. Being a Champion in the sport of boxing includes you in an exclusive club that not many that have never experienced it would understand. It's a brotherhood of sorts.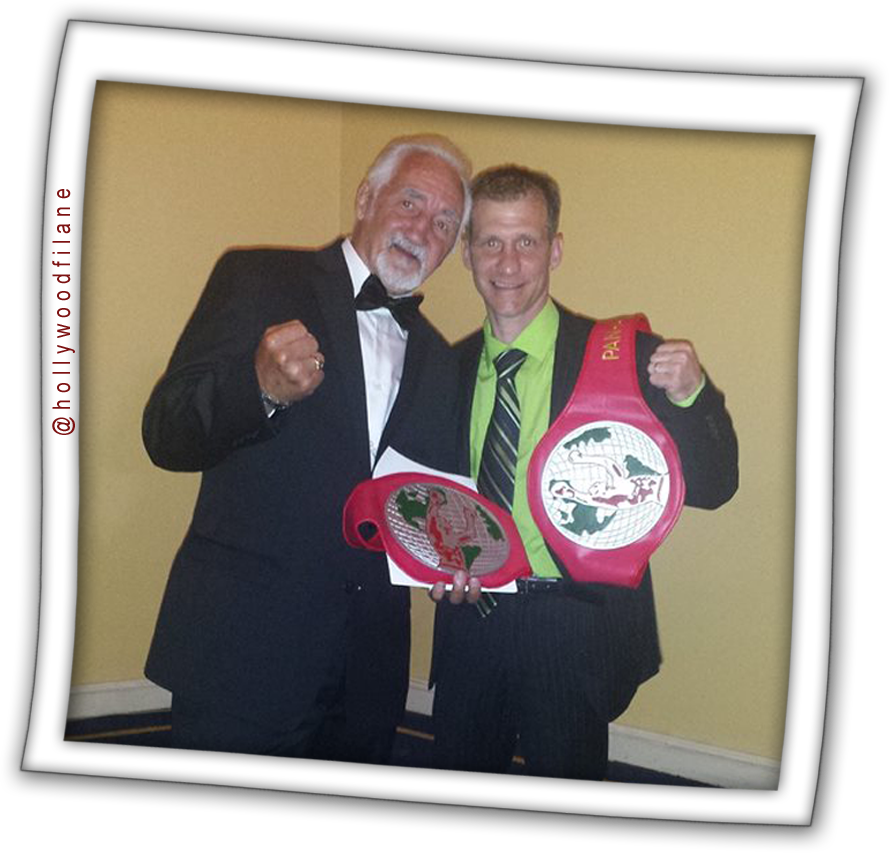 It wasn't until years later while reading a story in the Toronto Star, that I found out that Bernie was also a legend in another circle of brotherhood and exclusive club.
In today's world of motorcycle clubs, the Hell's Angels reign supreme.
No other biker club has the numbers, the influence — of the world's most famous motorcycle club. But there was a time when another club — a Canadian biker club — challenged the Hell's Angels' size, if not its influence. Its name was The Satan's Choice Motorcycle Club, and its undisputed leader was Bernie Guindon. (from Toronto Star)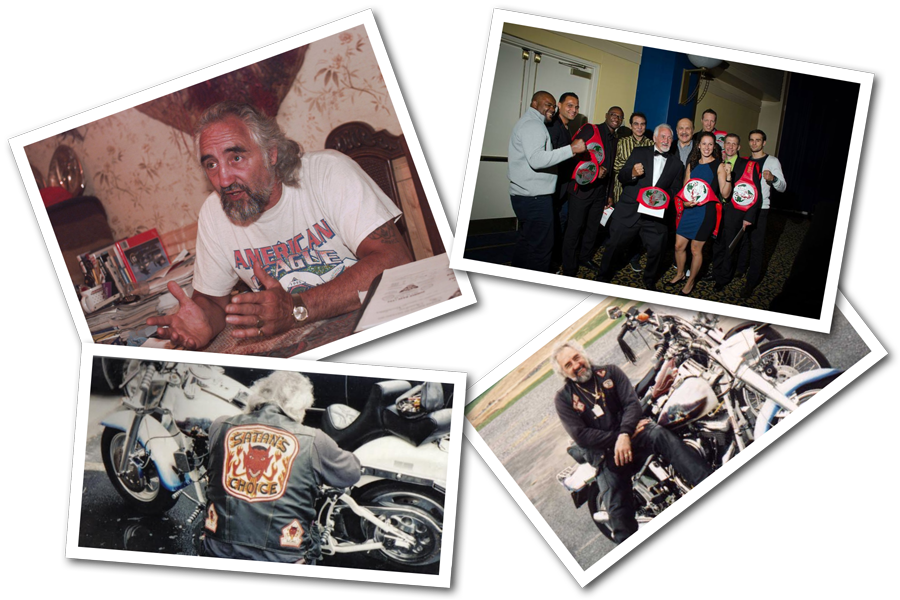 Link to the story in the Toronto Star
There is a book that is out on the life and times of Bernie Guindon by Peter Edwards

Bernie Guindon at the Boxing Onatario Pan Am Celebrations

More of the Pan Am Celebration
Pan Am Celebration
Peter Edwards talks about the book on Bernie
Teaser clip
clips